While staying at the agritourism "Il Giglio", the guests have an ample opportunity of tasting all the specialties of the Sabina region. There's a wide choice of typical dishes and good plain cooking, such as 'strozzapreti', and 'fettucine' – two kind of pasta typically cooked in this part of the Sabina - tripe, and mixed grill.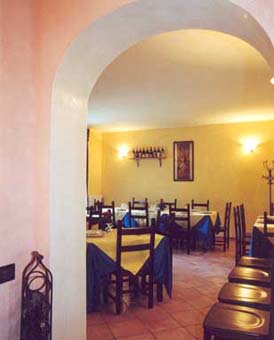 The guests are helped to them in the warm and pleasant atmosphere of the restaurant on the ground floor.

In summer the guests can taste all dishes in the restaurant or outside, in the garden surrounding the agritourism.

In winter, then, the guests can sit comfortably in the well heated veranda of the agritourism.